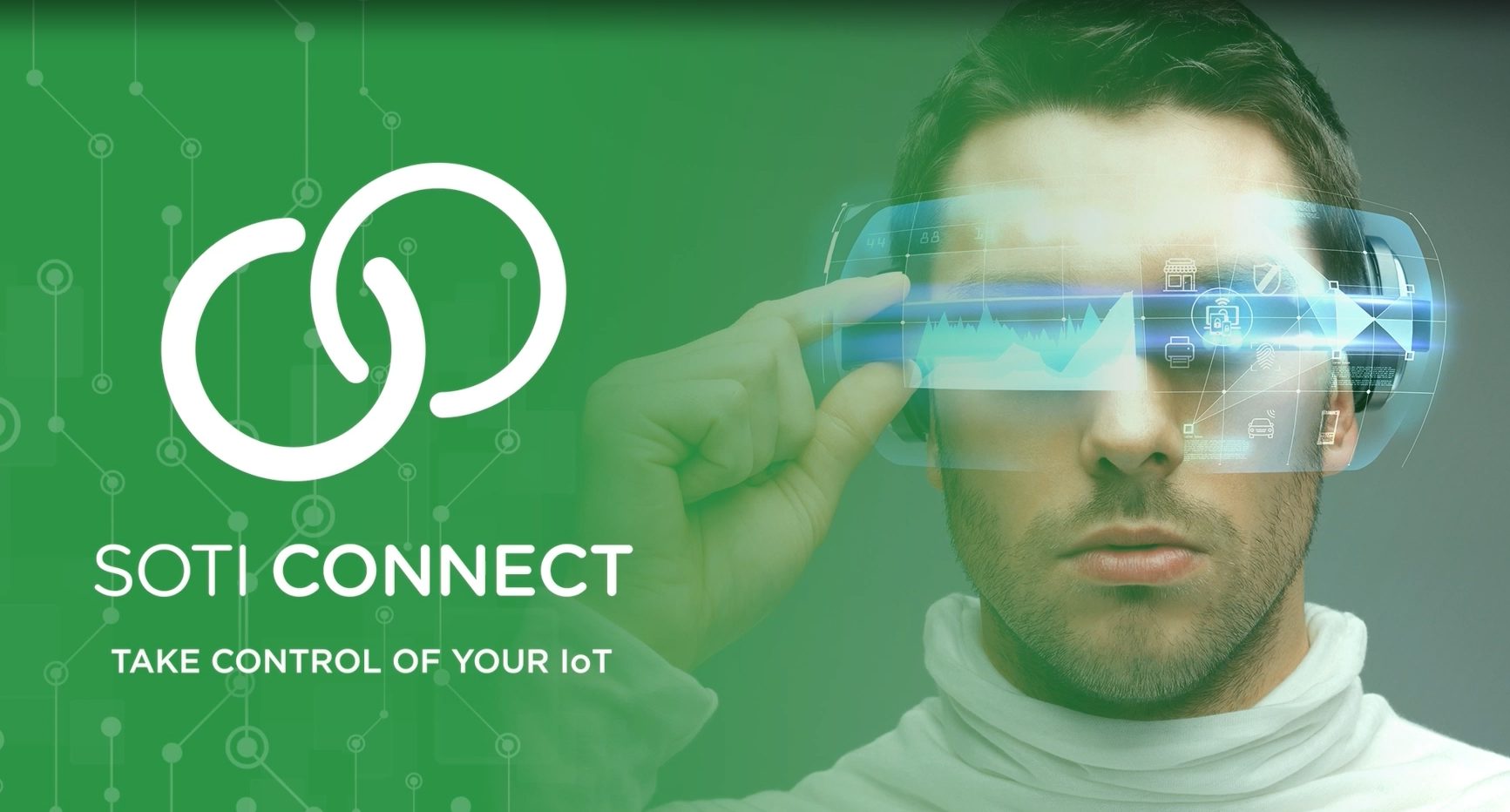 The Internet of Things (IoT) is gaining traction in every industry and sector, from consumer electronics and retail to transportation and logistics, and even healthcare. This trend is expected to continue in the foreseeable future.
IoT is a powerful tool which allows businesses to improve their operational efficacy, the quality of the customer experience they provide, the insights they gain, and the quality of the decisions they make on their business's success.
When business-critical Internet of Things devices go down, an organization can lose visibility into its operations. The consequences are severe, including lost income, efficiency, and safety.
A greater dependence on IoT results in an increase in the management complexity required for things like device analytics, remote assistance, firmware updates, and security measures. How are all of the numerous device makers, models, firmware versions, and communication protocols going to be managed inside a unified IT infrastructure for an enterprise? That's where our longtime partners at SOTI come in.
IoT Management Solution: SOTI Connect
SOTI Connect is an Internet of Things management solution that enables organizations to effectively manage and gain visibility into the diverse and numerous Internet of Things–enabled devices that are spread throughout their operations, all while reducing the total cost of ownership (TCO) of those devices.
SOTI Connect is able to swiftly locate, configure, and deploy new IoT-enabled devices because its design is very flexible and data-driven. It also supports key communication protocols, which enables it to do so regardless of the make, model, or firmware of the device. It provides access to information about devices in real time and the capacity to store that information for later use in analyses.
SOTI Connect is a highly effective component of a comprehensive set of solutions.
Monitor and Automate IoT Devices
Smart devices, such as industrial and mobile printers and sensors, give businesses the ability to automate their operations, collect data, monitor every element of their Internet of Things deployments, and identify potential issues before they arise.
Organizations have been able to cut their operating costs while simultaneously increasing the productivity of their personnel and operations by implementing networks of IoT-enabled devices that are able to communicate with one another.
The Key Benefits of SOTI Connect
Single Point of Control
Rapid Deployment
Manage Various Device Types
Data Analysis
Reduce Total Cost of Ownership
IoT is here to stay. Take control of your IoT at the enterprise level and contact us today. You might realize just how much time and money SOTI's IoT management solutions can save your organization.
With SOTI Connect, you make the very most of your investment on a single IoT platform.
Zebra Technologies' best-in-class fleet of mobile and industrial printers is now supported and managed by SOTI Connect. SOTI's IoT management solution enables organizations in many sectors to manage, protect, and gain greater insight into all IoT devices across their operations.
Zebra and SOTI have worked together for years to develop and mutually test novel strategies for SOTI MobiControl to efficiently manage Zebra mobile computers. This entails supporting Zebra LifeGuard OTA, integrating Zebra secure remote control APIs, and allowing the quick conversion of Zebra devices to Android™ Enterprise.
The Business Case for an IoT Device Management Solution
With improved Zebra printer administration offered by SOTI Connect, which is a component of the SOTI ONE Platform, a long-standing cooperation now becomes even stronger.
Many organizations rely on internal resources to manage IoT devices. Zebra also provides their own excellent mobile device management. Where SOTI Connect really shines is helping reduce total ownership costs.
The costs and time required to deploy, manage, support, secure, and update hundreds of devices quickly adds up. Hours of productivity lost when a printer goes down. Hundreds of thousands of dollars in data lost in a data breach. "Missing" devices. Troubleshooting firmware updates manually.
Discover how to effectively manage Zebra printers at scale in the video below.
Zebra Printer Management Is Easy With SOTI Connect
Take control and ensure your Zebra printers perform at their very best.
Quick Deployment
It doesn't have to take hours or days to deploy and set your Zebra printers up. As soon as your Zebra printers are connected, customize them to match the specific requirements of your company and you're done.
Better Visibility
Gather important information, like the state of the battery, the device's temperature, memory consumption, data usage, and printing speed. Take action based on data to increase the efficiency and return on investment of your Zebra printers, whether they are located nearby or halfway across the world.
Protection from Data Breaches
60 percent of firms worldwide experience data loss due to printer security breaches. With one click, you can update firewall configurations and apply security updates on your Zebra printers at scale.
Automated Error Alerts
If a printer isn't functioning properly, SOTI Connect automatically sends remediation steps to resolve issues as soon as possible. This cuts down on expensive downtime as well as the total cost of ownership for your fleet of Zebra printers.
Automatic Firmware and OS Upgrades
Zebra printers can automatically check for and apply firmware and operating system upgrades, freeing up your IT personnel to focus on more pressing problems.
For a closer look at everything on offer, download the SOTI Connect data sheet.
Which Zebra Printers Does SOTI Connect Support?
SOTI Connect is designed to handle several IoT protocols, making control Zebra mobile and industrial printer management easier than ever.
New Zebra printers are supported by SOTI Connect's data-driven architecture as soon as they become live.
Zebra printers that SOTI Connect supports:
ZQ310
ZQ320
ZQ511
ZQ511R
ZQ521
ZQ521R
ZQ610
ZQ620
ZQ630
ZQ630R
ZR318
ZR328
ZR658
ZR668
ZT411
ZT421
ZT510
ZT610
ZT620
ZD421C
ZD421D
ZD421T
ZD510
ZD621D
If you've purchased any of these printers, contact us today to see just how much time and money SOTI Connect can save your organization.
You depend on Zebra for high-quality printers. With SOTI Connect, you make the very most of your investment on a single IoT platform.
It's the mobile-first era and organizations are investing in more mobile devices, apps, content and solutions to minimize downtime, and maximize mobile productivity.
The only solutions of its kind in the market, the SOTI ONE Platform is comprised of seven revolutionary products. When everything is connected, the SOTI ONE Platform makes mobile and IoT business operations simpler, smarter and more reliable. The integrated SOTI ONE Platform reduces the cost, complexity and downtime of business-critical mobility.
SOTI Snap – Unleash Your Inner Developer
SOTI Snap is a cross-platform mobile app development solution built for businesses. It empowers organizations to build the mobile apps they need quickly and cost-efficiently, without the need for specialized resources.
SOTI MobiControl – Proven Mobility Management
SOTI MobiControl makes Enterprise Mobility Management (EMM) easier than ever before. It empowers companies to securely manage any device or endpoint with any form -factor and any operating system throughout their entire lifecycle; from deployment to retirement.
SOTI Assist – Mobile-First Diagnostic Help Desk
SOTI Assist is the industry's first diagnostic help desk solution that is 'purpose-built' and designed for the mobile-first era. It features SOTI's award-winning remote control technology, making it easy and efficient for technicians to analyze, troubleshoot and resolve mobile device and app issues from anywhere, at any time.
SOTI Insight – Bring Your Mobile Operations into Focus
SOTI Insight is a business intelligence solution that delivers out-of-the-box analytics on app, data, network and location usage, and operations.
SOTI Connect – Take Control of Your IoT
SOTI Connect is an IoT solution built for business that provides complete lifecycle management of IoT devices within an organization. Its highly flexible, data-driven architecture means that new IoT devices can be quickly supported and managed, reducing the time-to-market for IoT initiatives.
SOTI Identity – Secure Access to the SOTI ONE Platform
SOTI Identity enables simple and secure access to the SOTI ONE Platform suite of solutions. It provides centralized user authentication, single sign-on and role management, empowering organizations to create seamless, integrated mobility management workflows.
SOTI Central – Collaboration at Your Fingertips
SOTI Central is an online community for SOTI partners and customers, and makes it easy for customers to connect, communicate and collaborate with product experts and other solutions providers, to get the most out of their mobility and IoT deployments.
---