The Honeywell CT30XP is the ideal modern mobile computer for fast-paced retail environments.
Thin and light, but still tough—it can fit in your pocket like a cell phone. The CT30XP is designed for the people who will use it most: managers and associates in stores who need to deliver a modern, customer-centric shopping experience.
The CT30XP does it all:
Data lookup
Voice, text, and media communication via Smart Talk
Task management
Customer engagement
Quick, easy code scanning
Contactless payment
CT30XP Mobile Computers for Retail Applications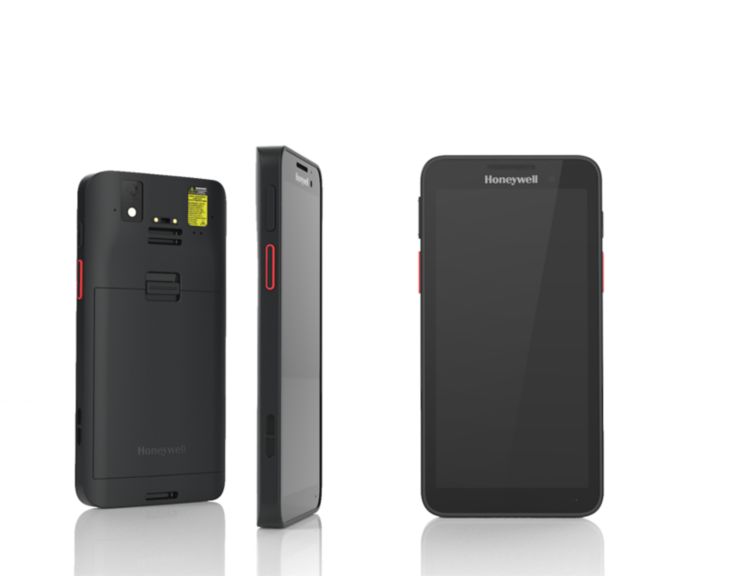 Honeywell's CT30XP has been designed for ease of use and better customer service. Its elegant form factor is perfect for users familiar with mobile touchscreens, yet it's built for the enterprise (complete with IT support, secure updates, maintenance, condition, location, use, and mobile device management through Mobility Edge and Op Intel from Honeywell). The radiant, 5.5″ high definition touchscreen display is a sight to behold.
Advanced Retail Scanning
Adaptive, feature-rich, and breakthrough performance with full Android 11 to 15 compatibility. The FlexRange scan engine provides accurate, fast long range scans when you need to wow a customer on the spot with a price or inventory lookup.
Wi-Fi 6
Better range and connection reliability – all while requiring less power consumption in stores where utilization and overhead reign supreme.
Universal, Purpose-Built Accessories
Including a universal dock charger family, IH40 RFID, belt clip, and hand strap.
All-Day Fast Charge
USB-C 3.0 charges up lightning quick, with a battery life of 8+ hours. In peak seasons, the battery swap comes in clutch.
See the CT30XP in Action
For detailed technical capabilities, download the Honeywell CT30 XP spec sheet here.
Customers Who Enjoy the In-Store Shopping Experience Return
Don't delay. Your shoppers expect a modern, quick in-store experience. Looking up inventory, price comparisons, and finding the item they loved online are all made much easier with the Honeywell CT30XP.
Contact us today to take a look at a full-scale solution that will take your shopping experience to the next level.
Transform the customer experience with the HP Engage One All-in-One System!
The HP Engage One All-in-One System can transform your retail space with a versatile point of sale system that uplifts the customer's experience and supports your business operations. With its sleek, durable, and secure features it can help transform your retail and hospitality space.
HP Engage One comes with Microsoft Windows 10 Pro or Windows IoT and 7th generation Intel processors. It is an all-in-one point of sales system with a 14 inch diagonal, wide aspect touch display. Whether in retail or hospitality setting, it is designed to withstand the demands of long hours, humidity changes, and temperature changes, as well as drops.
Features:
Security, durability, and flexibility all-in-one
Adaptable configurations
Versatile printer options
Interactive signage
Self-service
Protect customer information and data
Prevents unauthorized access
3 models available to best fit your need (difference in screen specs and processor)
Abundance of accessories to build up your ideal checkout
Today's retail and hospitality businesses needs technology solutions that empowers employees to engage with customers and support your daily business operations. To maximize loyalty and revenue potential, there's HP Engage One. Its sleek design allows employees to give customers a personal experience, check inventory, complete registrations, and close sales. Protect your customer's data with Trusted Platform Module 2.0 from any malware attacks, and HP Sure Start Gen3 protects your system and ensures uninterrupted productivity by automatically detecting and recovering from BIOS corruption beyond the operating system.
Contact us if you have any questions or if you are interested in the POS system, we will be able to guide you on what you will need to set up your point of sale system in your shop.
At the end of the day, your business can only work as fast as your network can keep up. Ever increasing demand to support more mobile devices and applications, as well as customer engagement, redefines the network year after year. Get ahead of the curve with the Zebra AP 8533 and AP 8432.
Experience the amazing speed and capacity of both the AP 8533 and AP 8432 with true 802.11AC Wave 2 capabilities to expand your bandwidth and capabilities.
---