In today's market place 69% of restaurant operators are say mobility is the biggest reason for their point of sale upgrades. Don't be left behind. Elo solutions offers the Elo Tablet  for all your mobility needs. Decreasing customer wait time and increasing speed of service are just a couple of advantages with going mobile. There are many accessories from extra batteries and stands and wall mount capabilities. The Elo tablet is a windows based tablet that can operate almost any POS Software.
The Elo Tablet is designed to help retailers enhance their customer experience and drive sales efficiency through a point-of-service (POS) and point-of-information (POI) platform that is portable, intuitive, reliable and secure. Millions of real-life retail installations all over the world have helped Elo develop unique insight for this next generation of our touch computing innovation.
With restaurateurs searching for new and innovative ways to make their businesses more efficient, many are turning to technology to impact their bottom line. One of the latest technology trends gaining momentum in the restaurant industry is the use of mobile point of sale (POS) solutions. With the increased popularity of wireless networking and the decreased cost of mobile computing devices, such as tablets and smart phones, more businesses are adopting mobile solutions. In the hospitality environment, a mobile POS solution enables wait staff to perform all the basic functionality of your stationary POS system while also adding a few new benefits. A mobile POS solution enables wait staff to greatly improve efficiency by taking orders, busting lines, and processing payments tableside.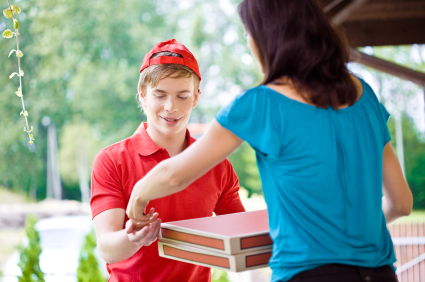 When you add delivery service to your restaurant business, you've added a new level of complexity to manage. The right technology can help you keep control of your delivery operation – and make it more profitable. While ordinary restaurant point-of-sale systems fall short in this area, most specialized point-of-sale systems have made delivery management a priority. Here's what to look for when evaluating the delivery features in a point-of-sale system.
---