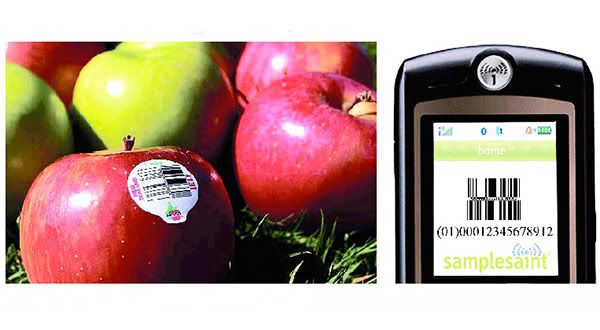 Look closely at recent supermarket coupons, and you may see some new markings on them near the traditional bar code: sets of neat black bars stacked in two rows. These new symbols are called GS1 DataBars and can store more data than traditional bar codes, promising new ways for stores to monitor inventory and for customers to save money.
One use of the symbols will be in sophisticated coupon offers that combine deals on multiple products. A single coupon, for example, could offer discounts on three separate items like eggs, bacon and biscuits, all in one transaction. Another use of the new symbols is already helping to streamline operations for a common speed bump in the checkout process: loose produce, and it also prevents another checkout problem: cashiers mistaking organic vegetables for less expensive, conventionally grown ones, and ringing them up for the lower price.
In the future, coupon bar codes will probably be read less from strips of paper, and more from cellphones that people hold out for scanning by the cashier.
Continue reading: The Bar Code Is Taking a Leap Forward