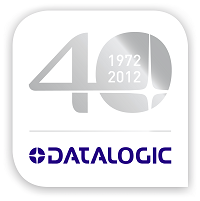 Datalogic is celebrating its 40th birthday. Thanks to Romano Volta's vision and initiative, this small Auto-ID company that started out in a church rectory on the outskirts of Bologna, Italy, in 1972, is now a colossus with over 2,400 employees in 30 countries, more than 1,000 patents and a partner network that reaches every corner of the world.
This milestone was reached thanks to Datalogic's constant commitment to delivering world-class, reliable and innovative solutions, which – over the past four decades – has led the company to the status it enjoys today as a global expert in Automatic Identification technology. "The key to our overall success and optimum sales growth year-on-year has first and foremost been our reputation for knowing our customers and understanding their needs," stated Mauro Sacchetto, Datalogic Group's CEO.
With a wide range of products from handheld scanners, mobile computers, and fixed readers, Datalogic has devices for any application.